Welcome to the $$Billionaire Times$$ Guild News Section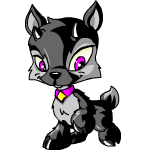 $$The Billionaire Times$$
Home | Poems | Articles | Guild News | Seasonal Section | How To Be Billionaire of the Month | Stories | Archives
Issue 10: October-November
Other Guild News or Information




Neomail adamp2 if you want to have an advertisement of your shop posted in $$The Billionaire Times$$


Neomail eliteneoranks to register for the ranking system.


To apply for a guild job click here. Make sure you check out the Job Listings and know what job you want before you send in your application. Applications from people outside the guild as well as ones that do not specify a job will be deleted.


Guild Chatroom is now available to everyone to come and chat...Click here for access to the chatroom. Neomail eliteneopass for the password to the chatroom.




Guild Contest News



Registration for Survivor III: Dawn of the Faeries has commensed.


Old contests coming back and new contests coming up soon!!! Keep your eyes glued to the messageboard.